You should have your passport with you every time you go out. First, it can make easier your communication with police and authority. Secondly, it is usually required when purchasing SIM-cards and when entering a business center or university.
If you buy a ticket in Russia (on a train or a plane), make sure that spelling of your name matches your Passport and Visa, otherwise you may not be able to leave. Your personal data must be the same as in your identity documents.
Registration of visas is a form of migration control. Foreigners, including tourists, should register. Registration involves placing a stamp either in your passport or on your migration card and receiving a registration form.
Please be aware that Russian police often stop people to check their passports and travel documents, especially around train stations, metro stations, bus stations, etc.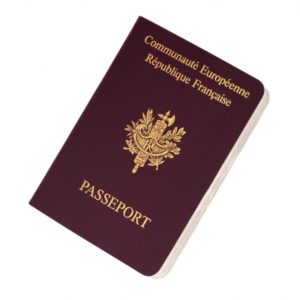 You should register within 7 working days of arrival, and if you travel to another city, in which you plan to spend 7 days or more, you should register again. Keep all your registrations and tickets with you. You must give your final registration form at the border on departure from Russia.
If you are staying in a hotel, it should register your visa for you upon arrival (during your first day), and they may make charge approximately 750 rubles for the service. The hotel keep your passport while this procedure, so request a letter from the hotel saying they're holding your original passport for registration purposes.
If you are staying in a private apartment, the owner of the apartment will need to go to the Federal Migration Service Organization to register you. If you have a work visa, then your workplace should take care of this.
The national currency is the Ruble, equal to 100 kopecks. Currently in circulation are coins having values of 1, 5, 10, and 50 kopecks, and 1, 2, 5, and 10 rubles, Banknotes have values of 10, 50, 100, 500, 1000 and 5000 rubles. It is possible to exchange dollars and euros almost everywhere in banks, and in exchange offices in the city, hotels, supermarkets, railway stations, and airports. The working hours of commercial banks in Russia are usually from 09.00 till 19.00-21.00 (depends on the day). Credit cards and traveler's cheques are not accepted everywhere, though the holders of MasterCard, Visa, and VisaElectron can use the numerous ATMs to obtain funds. For cashing cheques there is a commission of 2-3 %. It is possible to transmit money through TT, Western Union, and Money Gram.
In Moscow it is recommended that you always possess some cash, especially if you go to a museum or shopping for a souvenir.
In Moscow there are plenty of taxis. But, almost all of them are not safe enough, especially if you pick them up in the street. Many non-official taxi drivers may raise the sum as soon as they realize that you are a foreigner. Be careful ordering taxi in such places like the airport or railway station, because drivers could ask for a gigantic sum. If it is non-official taxi, always bargain. Better yet, we suggest that you call us; we can provide safe and professional transportation.
Traffic in Moscow is awful, everybody knows it. In planning your daily agenda, consider where the biggest traffic jams are (for example, in the morning, many people go to the work from suburbs to the city center, and vice versa in the evening). In the summer weekends many people go from the city to the dachas (summer residence) or to rest and relax in the countryside, so it is undesirable to drive a car in that direction during Friday evening/Saturday morning or to the city evening on Sundays.
Just a few years ago, zebra crossings were more of a suggested crossing point than a spot were cars were obliged to stop. Things have changed for the better, but nevertheless watch out for cars that fail to give the right-of-way.